[PREVIEW]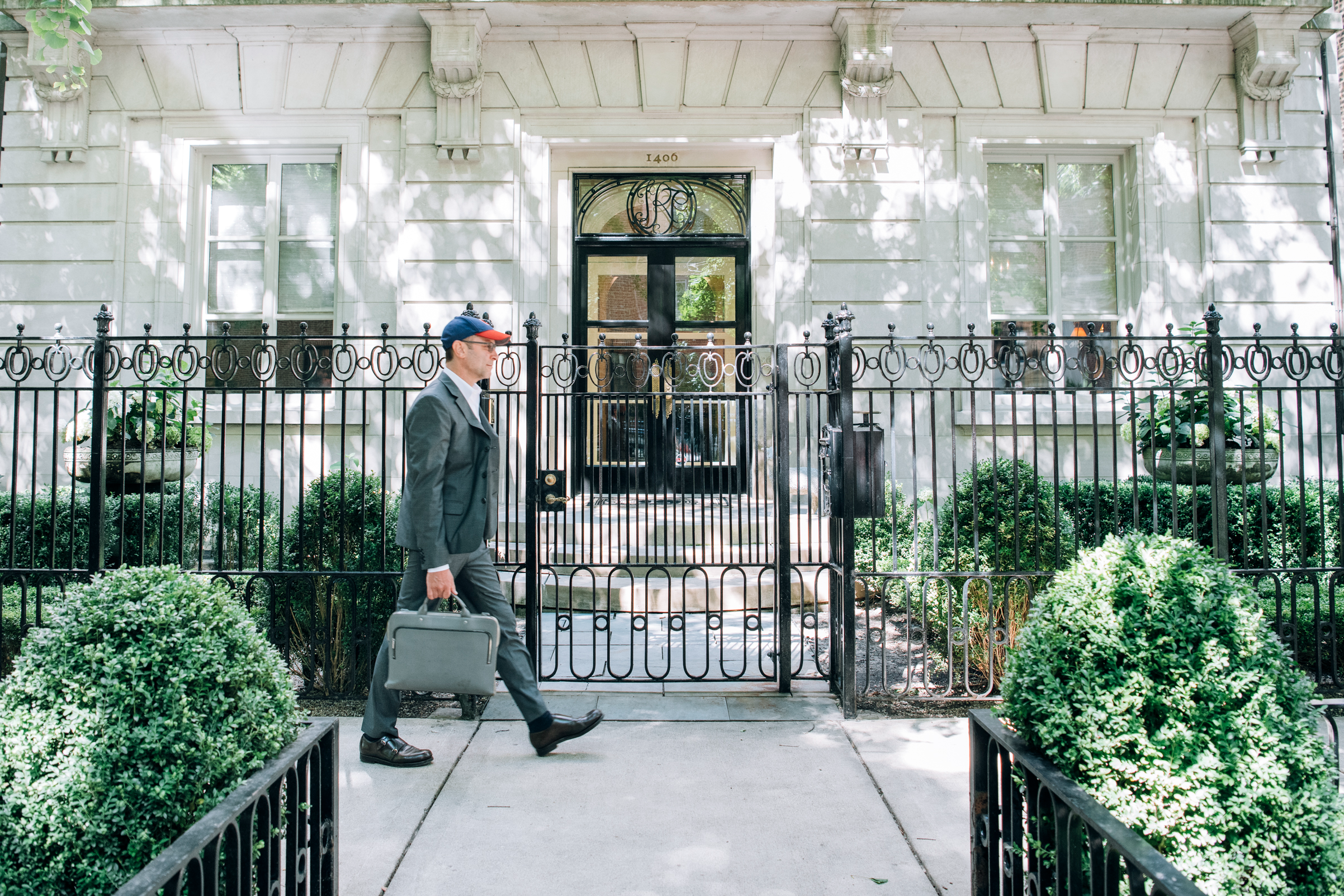 Even though I've lived a very full and rich life, one height has eluded me - until this past week when yours truly was selected to serve on a jury. In a slip and fall case. Although most folks I know would probably rather undergo a triple root canal than serving in a jury, my 48 hours as a Cook County juror far exceeded my expectations.
I loved every second of it, especially when everyone in the courtroom rose for us when we jurors walked in or walked out.
Yeah, that was pretty great.
Without getting into too much detail (you'll have to wait for my book), the plaintiff's attorney tried to muddy the waters of a simple personal injury/tort case by throwing in notions of breach of contract.
After both sides rested their case, we were sent to the jury room to decide the fates of the parties. And then, just when you would think life couldn't get any better for me, my fellow jurors UNANIMOUSLY elected me to be the jury foreman.
And why did they choose me? It's not because I wore a beautifully tailored (Prada) (but not this season) jacket. It's not because they were impressed with the 900-page novel I read during the breaks. And it's not because I stayed awake for the entire trial.
They selected me as the foreman because I am a licensed attorney and I told them I could cut through the haze, identify the issues, and keep our deliberations focused and on track. Under my tutelage, we quickly and efficiently came to a verdict - one which the plaintiff was not too happy about.
Although I don't actively practice law, my University of Chicago legal education and years of practice come in handy in all aspects of my life, but especially in - you guessed it - selling real estate. Even though ethics rules prohibit me from acting as your attorney, my clients directly benefit from my legal training when it comes to conveying the nuances of each transaction, navigating the process, and effectively negotiating a deal on your behalf.
Please just remember to stand when I enter the room.
EXPO Chicago at Navy Pier
The International Exposition of Contemporary and Modern Art (better known as
EXPO Chicago
) returns to
Navy Pier,
hosting more than 170 of the world's prominent contemporary galleries. You'll see towering installations, sprawling canvases, intriguing sculptures and more cutting-edge art at this annual gathering, which features work by artists from around the globe. EXPO Chicago also presents conversations with artists, public art installations and more ways to immerse yourself in the creative spirit of the event.
American Ballet Theatre at

the Auditorium Theater
4 Bed | 4.2 Bath

Gold Coast

Offered at $2,095,000

Open House Sunday 11:30 - 1:00

4 Bed | 3.1 Bath West Loop

Offered at $1,925,000

Open House Saturday 11:30 - 1:30

4 Bed | 2.1 Bath East Lakeview

Offered at $1,295,000

Open House Sunday 12:00 - 2:00

1254 W. Winnemac Ave, #3S

2 Bed | 2 Bath Andersonville

Offered at $600,000

Open House Saturday 11:00 - 1:00

Open House Sunday 12:00 - 2:00
6 Bed | 4.1 Bath Lakeview

1040 N. Lake Shore Dr, #4D

3 Bed | 2.1 Bath Gold Coast

3 Bed | 3.1 Bath Gold Coast

680 N. Lake Shore Dr, #2300

2 Bed | 1.1 Bath Near North Side

900 N. Lake Shore Dr, #603

3 Bed | 2.1 Bath Streeterville

Offered at $825,000 for purchase

4 Bed | 2 Bath East Lakeview

2 Bed | 1 Bath Lincoln Park
5 Bed | 4.2 Bath Bucktown

Chicago's finest modern estate

To be offered at $7,250,000

3 Bed | 4.2 Bath Lincoln Park

Extraordinary custom home

To be offered at $3,595,000

2 Bed | 2 Bath East Lakeview

Gorgeous pre-war residence in one of

Lakeview's most prized buildings

To be offered at $449,000

1 Bed | 1 Bath Gold Coast

Fantastic 950 sq. ft. condo in luxurious high rise with beautiful south facing views and private balcony.
Modern. Vintage. Architectural. Cool.
And everything in between.
Check out previous "Into the Weekends" here.
© Compass 2023 ¦ All Rights Reserved by Compass ¦ Made in NYC
Compass Real Estate is a Licensed Real Estate Broker with a principal office in New York, NY and abides by all applicable equal housing opportunity laws. All material presented herein is intended for informational purposes only, is compiled from sources deemed reliable but is subject to errors, omissions, and changes without notice. All measurements and square footages are approximate. This is not intended to solicit property already listed. Nothing herein shall be construed as legal, accounting or other professional advice outside the realm of real estate brokerage. Photos may be virtually staged or digitally enhanced and may not reflect actual property conditions.