[PREVIEW]
If I could close my eyes and wish for anything in the world, it would probably be to have an Olive Garden at the end of my block. In addition to the very cheery servers, the main reason for this is that you can get their famous Never Ending Salad, Soup AND BREADSTICKS for $12.99.
Yes, you read that right: $12.99. And it's pretty good. And you get unlimited refills (hence, the "Never Ending Salad, Soup, and Breadsticks" moniker).
On the other hand, RL restaurant - another of my favorites - serves the amazing Riffraff salad for $26.00. And with $13.00 for a bowl of soup, we're at $39.00.
But you get what you pay for, right?
In the course of negotiating an offer on one of my listings, the buyer's agent pointed out that the finishes are 20 years old and not to the level buyers expect with new construction. Their offer reflected a huge discount based on the age of the finishes.
But this is what she doesn't understand: we priced it at the outset at an Olive Garden price…and it's a good deal.
I'm a firm believer in pricing something for what a property is, not what it's not. So don't start complaining that the finishes are not RL Riffraff salad quality.
And enjoy your breadsticks.
The Old Town Art Fair, voted America's #1 Art Fair for the fourth year in a row by ArtFairAmerica.com, enables attendees to stroll the charming, tree-lined streets of Chicago's historic Old Town Triangle District while also discovering 200+ nationally acclaimed artists, a garden walk, live music, children's activities, food & drink and more!
The Old Town Art Fair includes 2D and 3D mixed media, drawings, paintings, photography, printmaking, ceramics, glass, fiber, jewelry and works in metal, stone and wood. You'll find returning favorites along with many fresh things to explore — nearly half of the exhibiting artists will be new to the Fair.
Attendees can also take a self-guided tour of more than 50 local gardens, enjoy live music from local performers and explore a selection of food and drinks provided by area restaurants and vendors. Admission is free, but donations are encouraged.
6 Bed | 4.1 Bath Lakeview

3 Bed | 3.1 Bath Michigan Avenue

3 Bed | 3.1 Bath Michigan Avenue

3200 N. Lake Shore Dr, #2901

3 Bed | 3 Bath East Lakeview

950 N. Michigan Ave, #2203

3 Bed | 3.1 Bath Michigan Avenue

2751 N. Greenview Ave, #F

5 Bed | 4.1 Bath Lincoln Park

710 W. Junior Terrace, #2

4 Bed | 3 Bath Buena Park

900 N. Lake Shore Dr, #1109

3 Bed | 2.1 Bath Streeterville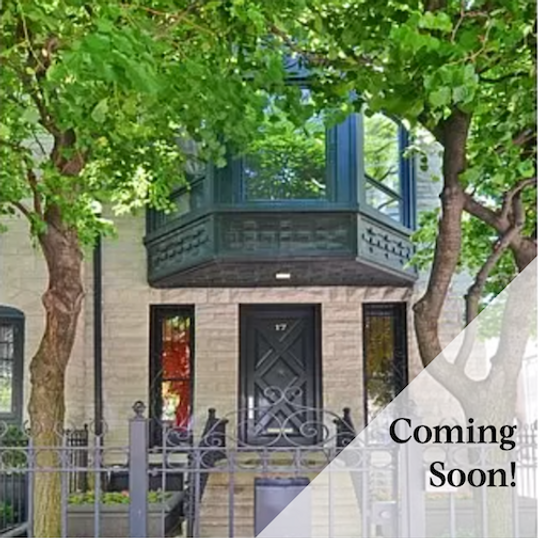 4 Bed | 4.1 Bath Gold Coast
Award-winning renovated
vintage treasure.
To be offered at $2,495,000
Modern. Vintage. Architectural. Cool.
And everything in between.
Check out previous "Into the Weekends" here.
© Compass 2022 ¦ All Rights Reserved by Compass ¦ Made in NYC
Compass Real Estate is a Licensed Real Estate Broker with a principal office in New York, NY and abides by all applicable equal housing opportunity laws. All material presented herein is intended for informational purposes only, is compiled from sources deemed reliable but is subject to errors, omissions, and changes without notice. All measurements and square footages are approximate. This is not intended to solicit property already listed. Nothing herein shall be construed as legal, accounting or other professional advice outside the realm of real estate brokerage. Photos may be virtually staged or digitally enhanced and may not reflect actual property conditions.