[PREVIEW]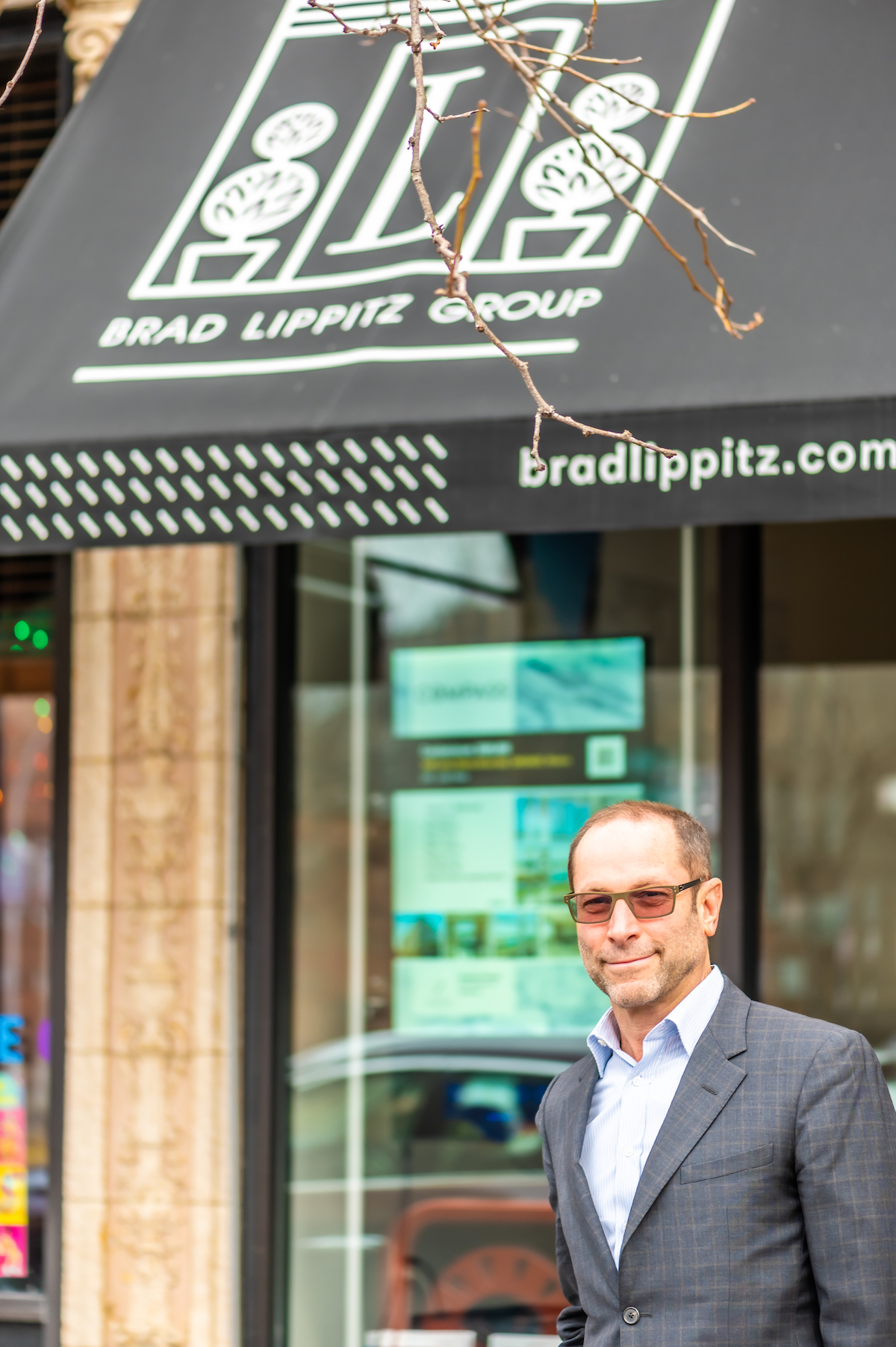 If you've never been there, I'll tell you a bit about my team's office, a storefront I've occupied for the last 20+ years. It's about 700 square feet. We have an exposed brick wall, a few desks and computers, a copy machine, internet and phones, a single-cup Nespresso machine, a refrigerator in the back for lunches, a bathroom with the basics, and a window facing the sidewalk which showcases our fabulous listings. Because the office is all open, we call the small round table in front our "conference room." We also have a few plants, a credenza, a painting I did during Covid lockdown, a water cooler, and a few snacks we get from Costco (a rotating selection that always includes peanut butter-stuffed pretzels). That's really it.
But from our rather modest physical space, my small but mighty team sells a lot of real estate. A LOT. The first quarter rankings were just published, and my team and I are ranked #5 in Cook County and #10 in all of Chicagoland - just over $51 million closed year-to-date (if I were one of those who overuse exclamation points, I would insert one here). Last year, we ranked in the top 10 teams in Chicago - again - for the 10th year in a row with $111 million sold. We have over $1.2 billion in all-time sales.
And there's a reason for this. With years of experience, ingenuity, and 100% commitment, we are laser-focused on serving our sellers and buyers - and assisting them make the best decisions in a dynamic marketplace. It happens around the clock: we market, we negotiate, we counsel, we evaluate, we overcome obstacles, and we close the deals.
And, most of all, we care about you.
As always, have a great weekend (and feel free to stop by for a coffee and some peanut butter-stuffed pretzels)!
Farmers Markets are Back!
Chicago is home to roughly 30 open-air farmer's markets across many different neighborhoods with farmers from Illinois and surrounding states including Indiana, Michigan and Wisconsin participating.
Most of the markets are sponsored by the city and occur on one day of the week, with the exception of a few of the more popular ones, such as the Green City Market. In general, each market is open from 7:00 a.m. to 2:00 p.m.
Products on offer typically include prepared foods, produce, meats, cheeses and dairy, as well as cut flowers, whole plants and specialty products like natural yarns and artwork. Click here for a complete list of Chicago's farmer's markets by location and day.
Dine Out On Broadway is returning for its third season.
Sunglasses, carafes of mimosas and patio seating, this feature summer event is back for the 2022 Season!
Started in 2020 to help local businesses throughout the pandemic, the Lakeview East Chamber of Commerce is continuing the program this year to further lend a hand to businesses and allow the community to enjoy open streets and expanded patios. Details can be found here, including a full list of participating restaurants and bars.
3 Bed | 3.1 Bath Michigan Avenue

3 Bed | 3.1 Bath Michigan Avenue

5 Bed | 4.1 Bath East Lakeview

7 Bed | 4 Bath Lakewood/Balmoral

2751 N. Greenview Ave, #F

5 Bed | 4.1 Bath Lincoln Park

1 Bed | 1 Bath East Lakeview
6 Bed | 4.1 Bath Lakeview

Amazing single family house

To be offered at $3,500,000

3 Bed | 3.1 Bath Michigan Avenue

Spectacular 4,000 SF duplex house-in-the-sky with one-of-a-kind 1,100 SF terrace with views everywhere.

To be offered at $2,700,000

3200 N. Lake Shore Dr, #2901

3 Bed | 3 Bath East Lakeview

Spectacular penthouse with

To be offered at $1,400,000

710 W. Junior Terrace, #2 & G

4 Bed | 3 Bath Buena Park

Knock-out vintage renovation with driveway, 2-car garage & optional garden studio.

To be offered at $1,125,000

Optional garden unit $150,000

3 Bed | 2.1 Bath Michigan Avenue

Unbelievable opportunity: partially gutted 2,700 SF southeast corner home at a huge discount.

To be offered at $1,195,000

900 N. Lake Shore Dr, #1109-111

3 Bed | 2.1 Bath Streeterville

Mies reimagined in knock-out

modern renovation. Read article on this home by clicking pic above!

To be offered at $1,025,000

950 N. Michigan Ave, #2203

3 Bed | 3.1 Bath Michigan Avenue

Expansive 2,600 SF lake-facing residence with enormous 1,000 SF private terrace.

To be listed at $1,395,000

4 Bed | 2.1 Bath Sheridan Park

Absolutely delightful full-floor vintage treasure with terraces and 2-car garage.
Modern. Vintage. Architectural. Cool.
And everything in between.
Check out previous "Into the Weekends" here.
© Compass 2022 ¦ All Rights Reserved by Compass ¦ Made in NYC
Compass Real Estate is a Licensed Real Estate Broker with a principal office in New York, NY and abides by all applicable equal housing opportunity laws. All material presented herein is intended for informational purposes only, is compiled from sources deemed reliable but is subject to errors, omissions, and changes without notice. All measurements and square footages are approximate. This is not intended to solicit property already listed. Nothing herein shall be construed as legal, accounting or other professional advice outside the realm of real estate brokerage.