[PREVIEW]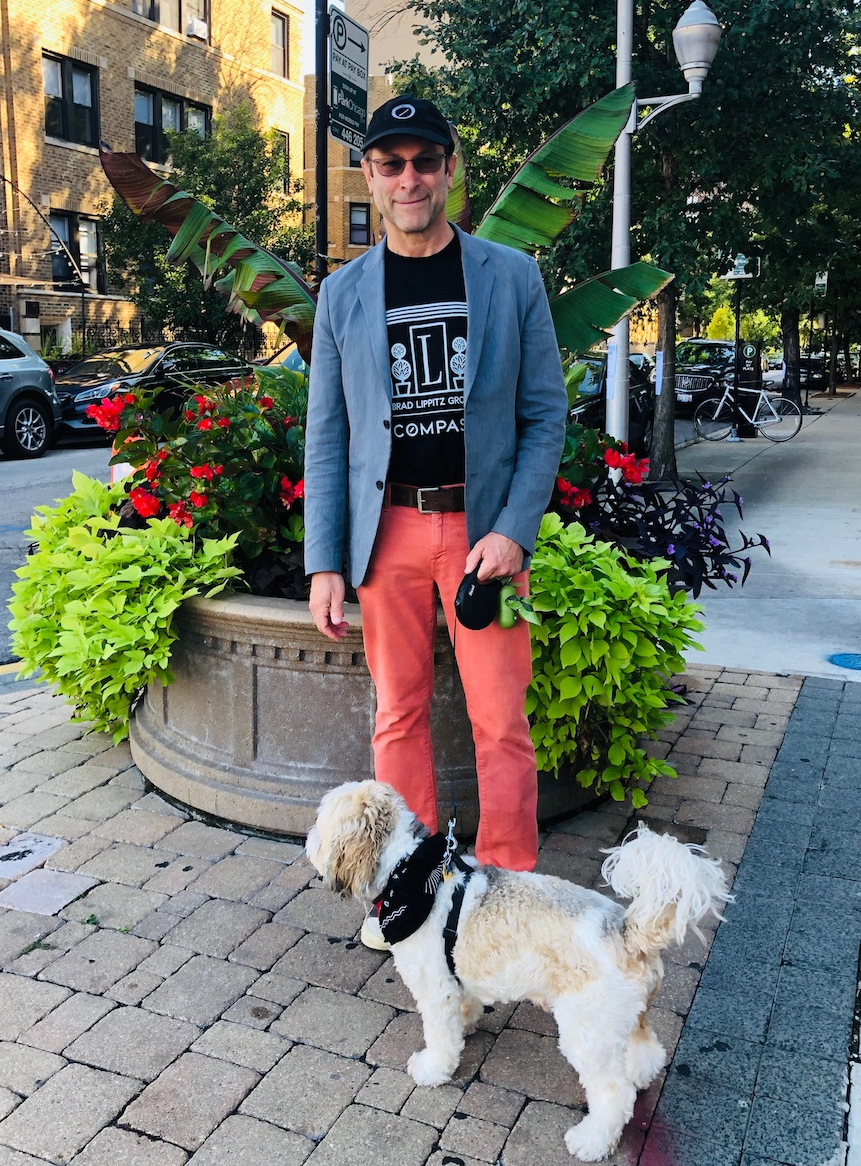 One of the coolest things about Facebook (actually, perhaps the only cool thing) is the ability to connect with people you haven't seen since you were kids and see how they turned out. You go years and years without even thinking about them (maybe even trying hard to forget them) (especially if they were really mean to you), and then - with the press of a button - voilà - you can track their entire life.
They are overweight, super-skinny, billionaires, waiters, authors, doctors, ticket-takers, parents of 6, childless, standby extras in TV shows shot in Chicago, world travelers, proud grandparents, miserable grandparents, distressed, cat-crazy, amateur vegan chefs, divorced, divorced twice, divorced three times, bald, so happy, very sad. They have wrinkles, facelifts, very white teeth, horrible teeth, and lots of gross medical conditions they post pictures of.
Recently, one of my childhood homes hit the market, and I had a Facebook moment when I scrolled through the pictures. In an instant, I could witness generations of change: baths had been gut-renovated (no tub in the kids' bathroom!), the exterior brick painted, the kitchen opened up, my mother's decorating stripped, and a sports court added in the yard. Curiously, the finished basement was no longer finished. The gorgeous wood built-ins my dad built in the family room were removed (a shanda!), and everything just looked so bland and small. I couldn't even tell which bedroom had been mine.
When our family moved from that house years ago, our house's story continued - just with new families. I'm here to help with that transition - to help the new buyers envision the next chapter of their own lives in your old house...and to enrich your life's story in your new home.
Even if you don't post it on Facebook.
Dog Day at Gallagher Way
is back by popular demand this Saturday from 1:00 - 5:00 PM outside
Wrigley Field
. Come get treats from local dog-friendly vendors, drinks and lawn games for the humans, and watch the
Cubs
game on the videoboard. Pets attending the event with their owners are required to have updated vaccinations and to be on a leash. Owners are responsible for their dogs and must immediately clean up after them.
One Tail at a Time
will be on-site with dogs available for adoption and collecting donations for dogs and cats in need. Find their wish list
here
. Don't forget to bring your pup to the
Lucky Dorr
patio for the official after party!
Renegade Craft
's flagship event takes over a stretch of Clark Street spanning from Bryn Mawr to Edgewater Avenue. Attendees will be able to shop the handmade wares of more than 225 vendor booths, selling everything from candles and screenprints to jewelry and pottery. The fair also boasts food and drink from local restaurants, so you won't have to go hungry (or thirsty) while you shop.
4 Bed | 4.1 Bath East Lakeview

5 Bed | 3.1 Bath Gold Coast

8 Bed | 5 Bath North Center

4 Bed | 2.1 Bath East Lakeview

1150 N. Lake Shore Dr, #4H

2 Bed | 2 Bath Gold Coast
5 Bed | 4.2 Bath Bucktown

Chicago's finest modern estate

To be offered at $7,250,000

5 Bath | 3.1 Bath Roscoe Village

Gorgeous, architectural custom

To be offered at $2,875,000

3 Bed | 2.1 Bath East Lakeview

To be offered at $1,525,000

Gorgeous pre-war residence in one of Lakeview's most prized buildings

To be offered at $449,000
6 Bed | 6.2 Bath Lincoln Square
Enormous renovated treasure
To be listed at $2,395,000
Modern. Vintage. Architectural. Cool.
And everything in between.
Check out previous "Into the Weekends" here.
© Compass 2023 ¦ All Rights Reserved by Compass ¦ Made in NYC
Compass Real Estate is a Licensed Real Estate Broker with a principal office in New York, NY and abides by all applicable equal housing opportunity laws. All material presented herein is intended for informational purposes only, is compiled from sources deemed reliable but is subject to errors, omissions, and changes without notice. All measurements and square footages are approximate. This is not intended to solicit property already listed. Nothing herein shall be construed as legal, accounting or other professional advice outside the realm of real estate brokerage. Photos may be virtually staged or digitally enhanced and may not reflect actual property conditions.