[PREVIEW]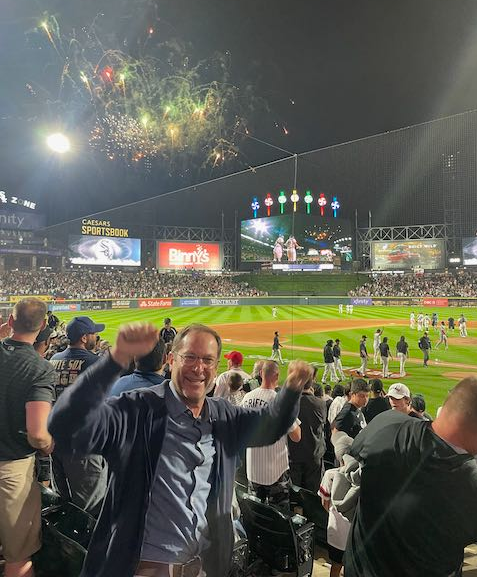 So, I'm using this column right here right now to quell the uproar. The reports of the sightings (published and others) are accurate: I went to the White Sox game last night. And I rooted for the Sox.
As a diehard Cubs fan who is barely recognized at showings without my Cubs hat, I proudly accepted the invitation of very good friends/clients to join them at the first game of the 3-game match against the Cardinals. Although the Sox were down 5-0 until the bottom of the fifth, the Sox rallied on to an 8-7 win. It was fun as hell.
But the best part of it wasn't the win. It wasn't the fireworks that blast off at each Sox home run and at the end of the game. And it wasn't the mouth-watering grilled elote (topped with your choice of mayonnaise, cheese, chile powder, butter, and/or salt) offered at a stand in the concourse (get your act together Wrigley!).
The best part of it was simply experiencing another cherished aspect of this wonderful city. In a city so expansive and so diverse, it felt joyous to venture cross-town and stand alongside my White Sox brethren and root against a common enemy. My own private olive branch of Chicago peace and love.
Now, it's time to put my Cubs hat back on.
Dine Out On Broadway Returns!
Dine Out On Broadway is returning for it's fourth Season due to popular demand!
Sunglasses, carafes of mimosas and outstanding people-watching, a feature East Lakeview summer event is back for the 2023 season!
Started in 2020 to help local businesses through the pandemic, the program continues this year to further lend a hand to our businesses and allow the community to enjoy open streets and expanded patios. The event is this Friday 3:00 - 11:00 PM; Saturday 9:00AM - 11:00 PM; and Sunday 9:00 AM - 10:00 PM. Click here for more info and
participating restaurants.
Whatever type of water adventure floats your boat, Chicago's got it. As reported by WBEZ, from kayaking on the Chicago River and fishing at Jackson Park Lagoon to exploring The Wild Mile, Chicago's diverse waterways are a highlight of what makes this city such a beautiful place to live and play.
While some folks might scoff at the river for its quality and chemistry, it's undeniable the river's health has improved over the last few decades due to the city's efforts through the Metropolitan Water Reclamation District of Greater Chicago, local non-profits such as Friends of the Chicago River and Openlands, and community organizations' conservation efforts. And f
rom river exploration to basking in the lake, Chicago is full of small businesses and local groups that help make it easy to join an adventure on one of the city's many waterways.
Eager to hit the water but don't know where to start? Get out and explore a wilder side of Chicago with these water adventures within city limits.
6 Bed | 4.1 Bath Northfield

5 Bed | 3 Bath Gold Coast

3 Bed | 3.1 Bath Gold Coast

4 Bed | 2.1 Bath East Lakeview

3 Bed | 2 Bath Gold Coast

1150 N. Lake Shore Dr, #4H

2 Bed | 2 Bath Gold Coast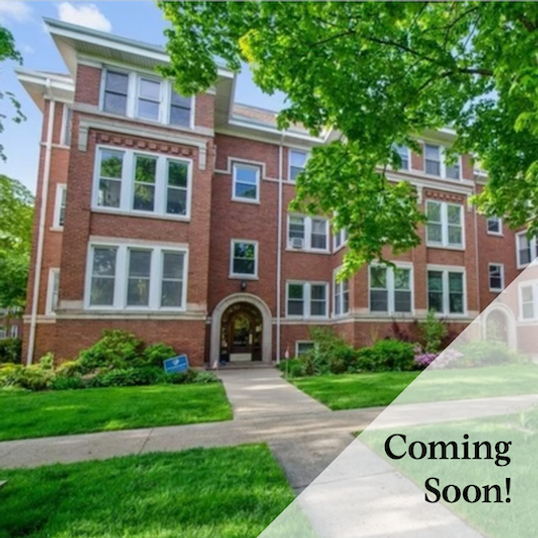 3 Bed | 2 Bath Rogers Park
Spacious and sunny with
extra vintage charm
To be offered at $265,000
Modern. Vintage. Architectural. Cool.
And everything in between.
Check out previous "Into the Weekends" here.
© Compass 2023 ¦ All Rights Reserved by Compass ¦ Made in NYC
Compass Real Estate is a Licensed Real Estate Broker with a principal office in New York, NY and abides by all applicable equal housing opportunity laws. All material presented herein is intended for informational purposes only, is compiled from sources deemed reliable but is subject to errors, omissions, and changes without notice. All measurements and square footages are approximate. This is not intended to solicit property already listed. Nothing herein shall be construed as legal, accounting or other professional advice outside the realm of real estate brokerage. Photos may be virtually staged or digitally enhanced and may not reflect actual property conditions.