[PREVIEW]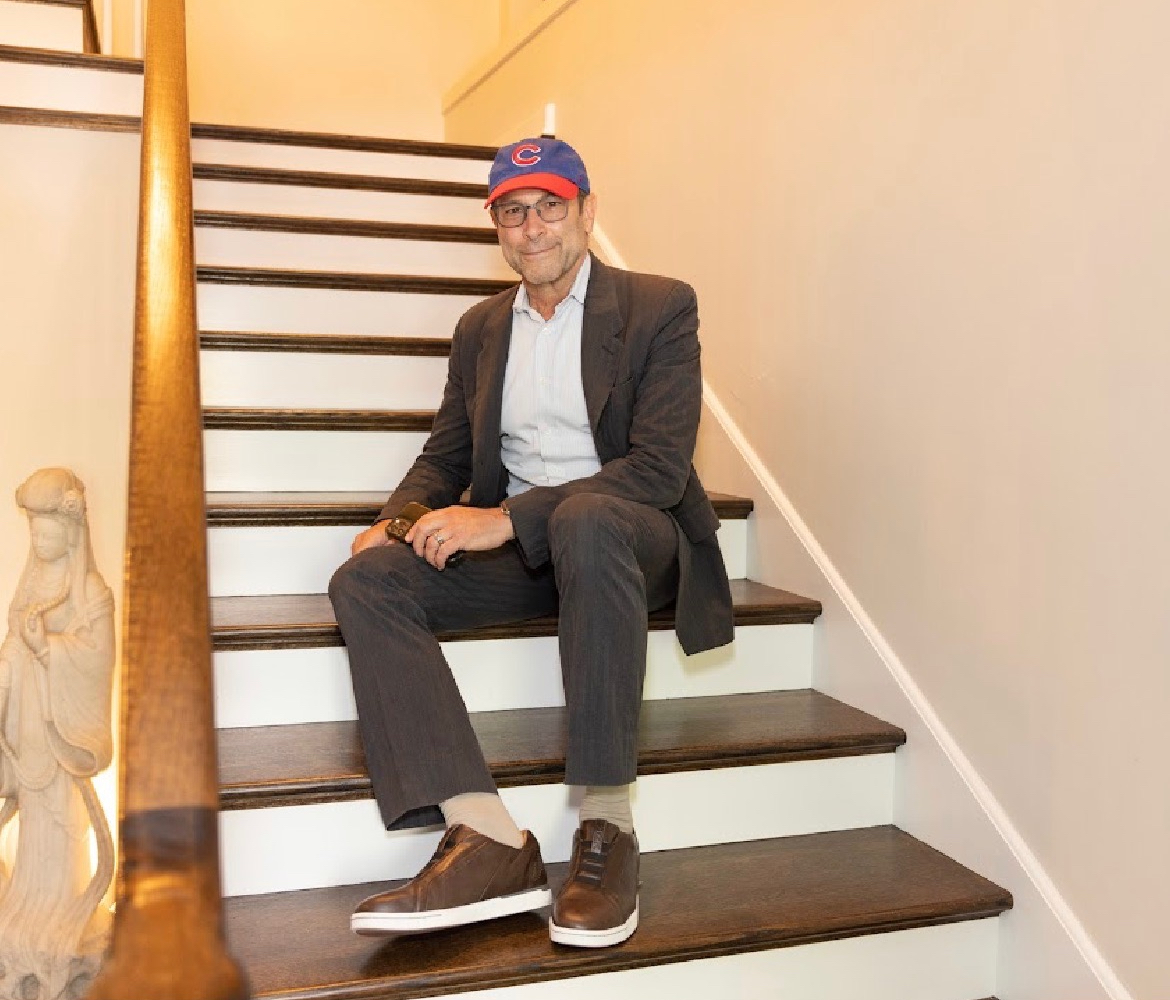 My message a couple of weeks ago against hanging decor-matching yummy art prompted a client to reach out to me wondering which art they should take down when we start showing their home. Although most of their collection is fairly innocuous, they do have a couple of, er, "manly" drawings by a well-known artist proudly displayed in their bedroom. Even though the drawings are not explicit, he wisely asked whether they would somehow distract potential purchasers or otherwise make them uncomfortable.
This question brings up an interesting issue: what else should be removed which could potentially turn off or distract a segment of the market for your home? Certain books on your shelves? Awards? Diplomas? Photos with certain politicians or celebrities? Mounted animal heads? Last year I toured a significant home where one of the owner's kids had displayed on his bedroom wall a mammoth flag with a certain politician's name - a name which I, personally, found jarring (simply because I like democracy).
Similarly, a few years ago I listed a house where the sellers had a series of large nude arty photos of the wife proudly displayed in their primary bathroom. Despite their pride in the photographs, the couple listened to me and took them down for showings. Buyers were then able to focus on the Dornbracht fixtures, steam shower and jet tub.
When it comes to selling your home, I'll defer to Justice Potter Stewart who in 1964 defined the test for pornography as: "I know it when I see it." Although this test has been modified by the Court through the years (I'm happy to review my Constitutional Law notes with you any time), when it comes to selling your home, it's appropriate to defer to one person: me.
Although I'm inclined to respect your interests, your art, and your life, you've hired me and my team to sell your home. Weighing the target markets, the content itself, and the likelihood that it might have a disproportionate negative impact or otherwise distract the buyer from realizing how fabulous your house is, I'll give you my candid opinion as to whether or not we remove it.
Chicago Architecture Biennial
Experience the future of architecture at the Chicago Architecture Biennial. This ground-breaking event, which is the largest architecture and design exhibition in North America, will feature projects created by contributors from around the globe at free exhibits and events throughout the city.
The Chicago Architecture Biennial is held at the Chicago Cultural Center with a selection of off-site projects, related exhibitions, and programming in neighborhoods all across the city. All events and exhibits are free and open to the public.
Embrace the beauty of the season and discover the brightest spot for holiday cheer during Lightscape at the Chicago Botanic Garden.
Starting this weekend and running on select dates until January 7, 2024, the outdoor illuminated trail will dazzle with brand new installations from around the world and beloved favorites, transforming new parts of the Garden—including Evening Island—into festive landscapes of light, color, and sound.
This year's all-new path features radiant new works created just for the Garden from international artists, including illuminated 5' lilies floating elegantly on water and delicate lamp-shaped lights with soft ambient colors extending 19' high. Additionally, favorite installations like the Winter Cathedral will return to the trail, along with a reimagined version of the Fire Garden.
5 Bed | 6.3 Bath Gold Coast

5 Bed | 4.1 Bath East Lakeview

6 Bed | 4.1 Bath Northfield

1040 N. Lake Shore Dr, #4D

3 Bed | 2.1 Bath Gold Coast

4 Bed | 3.1 Bath Lakewood-Balmoral

Now offered at $1,495,000

3 Bed | 2.1 Bath Gold Coast

3 Bed | 2 Bath Gold Coast

100 Prairie Park Dr, #201
Buying Properties with BLG
3 Bed | 4.2 Bath Lincoln Park

Extraordinary home constructed with unparalleled craftsmanship.

To be offered at $3,595,000

3 Bed | 3.1 Bath Lincoln Park

Absolutely charming renovated vintage treasure.

To be offered at $1,795,000

2 Bed | 2 Bath River North

Oversized southwest corner unit

in the heart of River North.

2550 N. Lakeview Ave, #S1805

2 Bed | 2 Bath Lincoln Park

Stunning renovation in A+ building overlooking the park and lake.

To be offered at $1,695,000

3300 N. Lake Shore Dr, #15B

3 Bed | 2.1 Bath East Lakeview

Gorgeous vintage with

amazing lake views.

2 Bed | 2 Bath Sheridan Park

Beautiful, modern four story townhouse.
Compass' Chicago Q3 Market Report!
Check out our

"Why Brad Lippitz Group?"
Modern. Vintage. Architectural. Cool.
And everything in between.
Check out previous "Into the Weekends" here.
© Compass 2023 ¦ All Rights Reserved by Compass ¦ Made in NYC
Compass Real Estate is a Licensed Real Estate Broker with a principal office in New York, NY and abides by all applicable equal housing opportunity laws. All material presented herein is intended for informational purposes only, is compiled from sources deemed reliable but is subject to errors, omissions, and changes without notice. All measurements and square footages are approximate. This is not intended to solicit property already listed. Nothing herein shall be construed as legal, accounting or other professional advice outside the realm of real estate brokerage. Photos may be virtually staged or digitally enhanced and may not reflect actual property conditions.