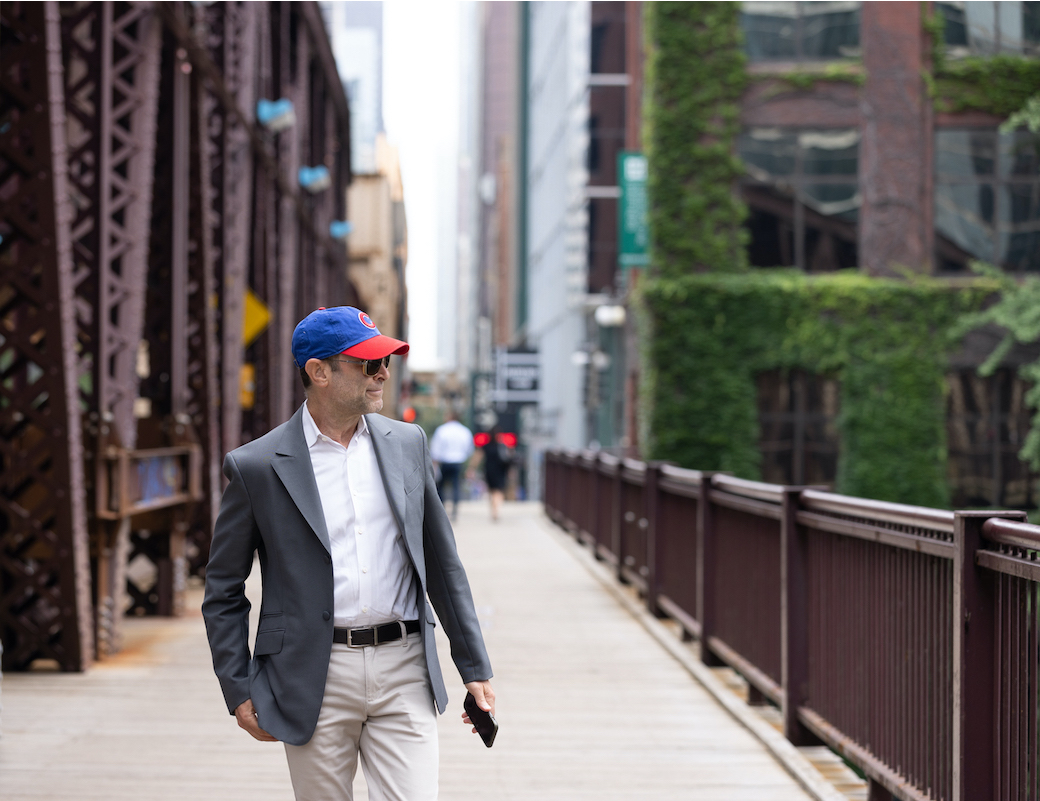 So far, the 2023 real estate market has been unpredictable. Certainly, there are disparities among Chicago's sub-markets; but local, national, and global events all impact how we sell and buy all residential properties - and for what price. We can push prices in some areas with low inventory and high demand; but we may have to face difficult bottom lines in areas with abundant inventory and less demand.
Although we always strive to sell our buyers homes which they can turn around and resell for a profit, those nasty external events occasionally get in the way…like they would with any other investment.
But there's a significant difference between purchasing a home and investing in any other asset: it's a thing you that you live in.
In contrast to other investments, you can touch your home, sleep in it, entertain in it, and eat in it. You can raise kids in it, and you can play with your dog in it. You can cook macaroni and cheese in it, play Carole King remixes in it, host anniversary parties in it, and binge-watch old Andy Griffith shows in it. You can snuggle up on your couch on a cold day in it, take long bubble baths in it, play Boggle in it, and you can invite your friends over for Super Bowl parties in it, even if you don't like basketball. Football. Baseball. Whatever. You can order Thai food in it, devour Thanksgiving leftovers in it, and scream at your Alexa in it (I can provide creative expletives if you need them).
In short, no matter what happens, the memories created in your home - and a life well-lived - cannot be measured. Take stock in that.
P.S.: I intend to finally finish "Shantaram" by Gregory David Roberts this weekend. Let me know if you'd like to do shots and discuss.
Andersonville's beloved summer street festival
Midsommarfest
returns to Clark Street for its 57th year of Swedish-themed festivities. Catch live entertainment across six stages from dozens of musical and entertainment acts. Plus, shop local vendors for gifts and food. And of course, don't miss out on Swedish heritage activities, including a traditional dance around the Midsommar Maypole.
Take a stroll and browse the work of more than 200 artists on the streets of
Old Town
at this annual two-day art fair. Attendees can also take a self-guided tour of more than 50 local gardens, enjoy live music from local performers and explore a selection of food and drinks provided by area restaurants and vendors. Admission is free, but donations are encouraged.
4 Bed | 4.2 Bath Gold Coast

1040 N. Lake Shore Dr, #4D

3 Bed | 2.1 Bath Gold Coast

680 N. Lake Shore Dr, #2300

2 Bed | 1.1 Bath Streeterville

3 Bed | 3.1 Bath Gold Coast

4 Bed | 2.1 Bath East Lakeview

Now offered at $1,199,000

900 N. Lake Shore Dr, #602

3 Bed | 2.1 Bath Streeterville

3 Bed | 2 Bath Gold Coast

2 Bed | 1 Bath Lincoln Park
2550 N. Lakeview Ave, Penthouse

3 Bed | 3.1 Bath Lincoln Park

Dreamy one-of-a-kind Penthouse

To be offered at $6,250,000

6 Bed | 6.2 Bath Lincoln Square

Enormous renovated treasure

To be offered at $2,395,000

4 Bed | 2.1 Bath Northbrook

Beautifully updated home in award winning District 27

To be offered at $725,000

655 W. Irving Park Rd, #5507

1 Bed | 1 Bath East Lakeview

Penthouse with amazing

city and lake views with 1 parking spot

To be offered at $220,000
Modern. Vintage. Architectural. Cool.
And everything in between.
Check out previous "Into the Weekends" here.
© Compass 2023 ¦ All Rights Reserved by Compass ¦ Made in NYC
Compass Real Estate is a Licensed Real Estate Broker with a principal office in New York, NY and abides by all applicable equal housing opportunity laws. All material presented herein is intended for informational purposes only, is compiled from sources deemed reliable but is subject to errors, omissions, and changes without notice. All measurements and square footages are approximate. This is not intended to solicit property already listed. Nothing herein shall be construed as legal, accounting or other professional advice outside the realm of real estate brokerage. Photos may be virtually staged or digitally enhanced and may not reflect actual property conditions.