[PREVIEW]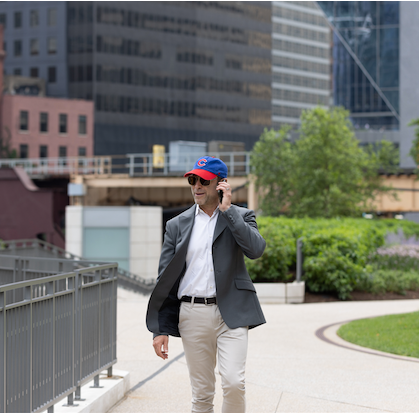 We all know the common maxim: real estate is all about location, location, location. It's been ingrained over and over again. Well, that's what they say.
But what makes a location great? A bustling neighborhood full of retail, cafes, and activity might be absolutely joyous for some folks - and congestion hell for others. A sleepy pocket with streets with open parking spaces for guests and the opportunity for morning-in-America bike riding is a welcome breath of fresh air for some - and a boring wasteland for others. Living across from a school might be the ultimate convenience for a family with 6 kids and the ultimate nightmare for those who would rather listen to a Black Sabbath playlist than recess on the playground all day for grades kindergarten-8.
Is a place close to transportation great? Not if it's on the El. Never. What about easy access to the expressway? That's terrific if you need to commute to the suburbs (or have relatives you absolutely have to visit there), but sucks if your morning routine includes a jog along the lakefront.
What about an "up and coming area," whatever that means? I guess it's great if you're willing to wait until it up and comes. And how long are you willing to wait? A year? 10 years? 50? Is it great if you have to endure the misery until it gets there?
If I've raised some concerns here, no need to worry. No matter where or how you live - and what your own priorities have been, you can breathe easily knowing that I'll make sure we capture the essence of your location to make it "great" when it comes to sell it.
Except if you live on the El.
2nd Annual Lakeview
East
Adopt + Shop Event
Join the Brad Lippitz Group at the 2nd Annual Adopt and Shop event in Lakeview East this Saturday, June 17th, from 11AM to 3PM. Discover Broadway transformed into a haven for pet lovers, stretching between Belmont and Roscoe. Get ready for a day packed with furry friends, exciting deals, and delightful treats for both humans and their pets.
Plenty of adoptable dogs are eagerly waiting to find their forever homes from various shelters
, including The Anti Cruelty Society, One Tail At a Time, Evanston Animal Shelter, South Suburban Humane Society, Players for Pits, Chicago Canine Rescue, Chicago Animal Care & Control, Border Tails Rescue, Chicago French Bulldog Rescue, Chi-Town Pitties, and Orphans of the Storm.
Capture precious memories with your furry pals at our pet portraits station and explore Instagrammable moments throughout the event. Don't forget to grab some free goodies as well, including at the Brad Lippitz Group Office at 3323 N Broadway!
Admission is free, so bring your friends and family to this heartwarming event and help make a difference in the lives of these loving animals.
5 Bed | 4.2 Bath Wicker Park

5 Bed | 4.1 Bath East Lakeview

6 Bed | 6.2 Bath Ravenswood

3 Bed | 2.1 Bath East Lakeview

600 N. Lake Shore Dr, #2904

3 Bed | 2.1 Bath Streeterville

4 Bed | 2 Bath East Lakeview

1221 N. Dearborn Pkwy, #PH-10

2 Bed | 1.1 Bath Gold Coast

655 W. Irving Park Rd, #5507

1 Bed | 1 Bath East Lakeview

3 Bed | 3 Bath Wrigleyville

Offered for Rent at $6,500/month
2550 N. Lakeview Ave, Penthouse

3 Bed | 3.1 Bath Lincoln Park

Dreamy one-of-a-kind Penthouse.

To be offered at $6,250,000

5 Bed | 3 Bath Gold Coast

Fantastic Gold Coast opportunity.

To be offered at $1,850,000

1301 N. Dearborn Str, #309

2 Bed | 2.1 Bath Gold Coast

Fab duplex with over-the-top

To be offered at $1,000,000

2 Bed | 2 Bath Gold Coast

Rarely available unit with gorgeous

south facing views in prime location.

To be offered at $3,650/month

$200/month parking
Modern. Vintage. Architectural. Cool.
And everything in between.
Check out previous "Into the Weekends" here.
© Compass 2023 ¦ All Rights Reserved by Compass ¦ Made in NYC
Compass Real Estate is a Licensed Real Estate Broker with a principal office in New York, NY and abides by all applicable equal housing opportunity laws. All material presented herein is intended for informational purposes only, is compiled from sources deemed reliable but is subject to errors, omissions, and changes without notice. All measurements and square footages are approximate. This is not intended to solicit property already listed. Nothing herein shall be construed as legal, accounting or other professional advice outside the realm of real estate brokerage. Photos may be virtually staged or digitally enhanced and may not reflect actual property conditions.