In anticipation of a tour for one of my buyer-clients, my office manager, Rusti, and I came up with a fantastic schedule consisting of six $3-5 million homes which could potentially work for my clients. With a week's notice, we sent out requests to the listing agents for showings, elegantly spacing them out by 45 minutes. But in the end, I was only able to show them only three of the six houses on Monday.
"Why?!" you ask. "Huh??" you exclaim. Why would any agent EVER refuse a showing? After all, your home cannot be sold if it's not shown.
You have a right to be perplexed. And here's why we couldn't see three of the houses: one agent had a dentist appointment; another agent was not returning from her country home in Michigan until Monday night; and the last agent had already scheduled an inspection for the time slot.
And THIS, my friends, is what sets the Brad Lippitz Group apart. With a small but mighty team, I will never EVER refuse a showing. So long as it's ok with you, our beloved seller, we will show your place at 2am on any day, on Christmas eve, on Rosh Hashanah, in a blizzard, or in a heat wave.
And we would show it in a boat and we would show it with a goat. We would show it in the rain. And in the dark and on a train. (sorry, couldn't resist).
Although my lead assist and I will almost always be available to show your home, occasionally life does get in the way and there's a conflict (especially if it's during a Barry Manilow concert, the opening of a new Chinese buffet restaurant, or the Naked Bike Ride).
But no need to worry because I have incredible back-up ready, willing, and able to make sure an interested buyer gets in and has a tour of the house. Anne is great, Bracken is great, Brittany is great, Rusti is great, Stewart is great, and Yoni is great. In short, my rock-star team will ensure that no opportunity is missed.
You - and I - are so fortunate to have these smart and dedicated folks in our corner.
And that's how I'm feeling today.
And that's how we sell your home.
Chicago is no stranger to great barbecue festivals (Ribfest is legendary for a reason) but for our money, if you're serious about your 'cue,
Windy City Smokeout
is a necessary add to your summer schedule. Twenty-nine pitmasters representing both the best of Chicago 'cue (
Bub City
,
Soul and Smoke
,
3 Little Pigs
,
Lexington Betty Smokehouse
) and the best of the rest of the country from Kansas City to Texas to Arkansas to Nashville to Missisippi. Oh, and hey, if that weren't enough, the fest also features live music from the biggest names in country music including
Luke Bryan
,
Darius Rucker
, and
Zac Brown Band
.
Taste of Lincoln Avenue is back for another year of great fun, food, activities, and entertainment.
In a city of street fests, one would be hard-pressed to find one more iconic than the 38th annual Taste of Lincoln Avenue.
And like a fine wine it has aged well (and expanded) over the years. It offers lots of fun things beyond its many food, arts/crafts and other vendors. This year's fest includes: A m
ain music stage with amazing regional and local entertainment; l
ocal food favorites; and a
rts & crafts galore.
When it comes enjoying summer in the Windy City, there's a reason why Taste of Lincoln Avenue is at the top of the list.
5 Bed | 4.2 Bath Bucktown

5 Bed | 4.1 Bath East Lakeview

6 Bed | 6.2 Bath Lincoln Square

680 N. Lake Shore Dr, #2300

2 Bed | 1.1 Bath Streeterville

1301 N. Dearborn St, #309

2 Bed | 2.1 Bath Gold Coast

900 N. Lake Shore Dr, #602

3 Bed | 2.1 Bath Streeterville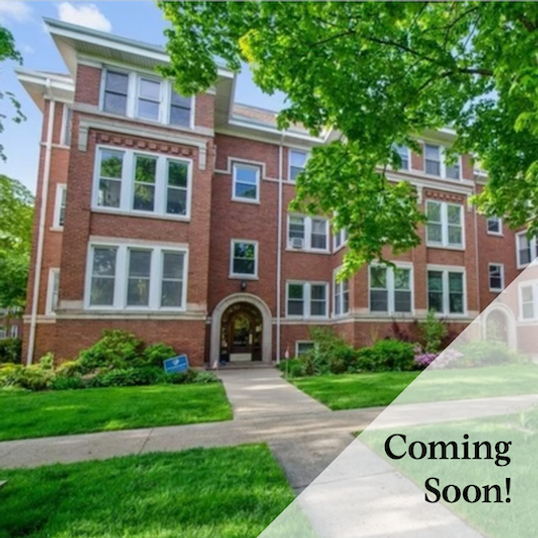 3 Bed | 2 Bath Rogers Park
Spacious and sunny with
extra vintage charm
To be offered at $265,000
Modern. Vintage. Architectural. Cool.
And everything in between.
Check out previous "Into the Weekends" here.
© Compass 2023 ¦ All Rights Reserved by Compass ¦ Made in NYC
Compass Real Estate is a Licensed Real Estate Broker with a principal office in New York, NY and abides by all applicable equal housing opportunity laws. All material presented herein is intended for informational purposes only, is compiled from sources deemed reliable but is subject to errors, omissions, and changes without notice. All measurements and square footages are approximate. This is not intended to solicit property already listed. Nothing herein shall be construed as legal, accounting or other professional advice outside the realm of real estate brokerage. Photos may be virtually staged or digitally enhanced and may not reflect actual property conditions.
© 2023 Compass. 90 5th Avenue, New York, NY 10011. All rights reserved. This email is a promotional message. This email was sent to
%recipient.email%. To unsubscribe, click
here
.